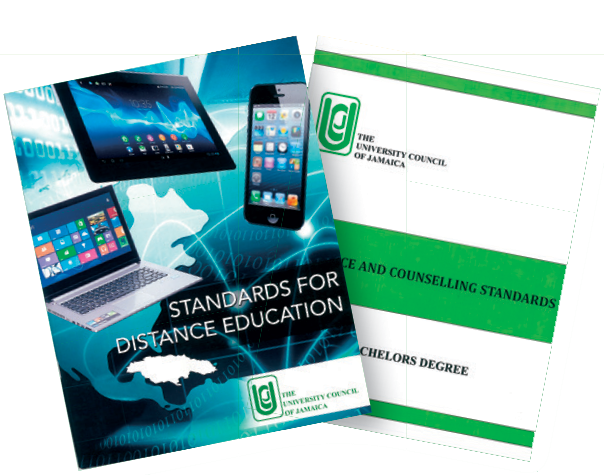 Academic Standards have been written by the UCJ for programmes at the Associate Degree level onwards. Standards are to be used by institutions as guidelines in the development of their programmes.
Members of the Standards Development Committees represent both the public and private sectors in the areas of specialisations.
The UCJ has established Standards Development Committees in a number of disciplines as follows:
Business Studies
Engineering
Information Technology
Sciences
Teacher Education
Fine Arts
Hospitality and Tourism
Physical Education
Distance Education
The Standards Development Committees are intended to:
Establish minimum acceptable standards for programmes of study leading to degrees, diplomas and certificates in the various fields, to form the basis on which programmes will be accredited;
Set flexible guidelines that will provide a framework within which an institution can develop quality programmes while still maintaining its individuality;
Assist UCJ in evaluating programmes to ensure that they meet the required standards;
Assist institutions in establishing their own quality assurance mechanism.