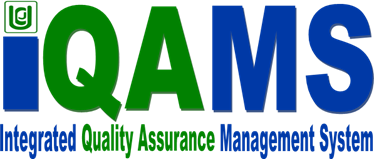 The University Council of Jamaica (UCJ) is introducing a new automated system to manage stakeholder inputs and the administration of its quality assurance services in higher education. The new application is called the Integrated Quality Assurance Management System (iQAMS).
The system will enable the UCJ to more effectively deliver its quality assurance services to higher education providers, including registration, programme and institutional accreditation, transnational recognition and monitoring.
Historically, these services have been performed manually through a paper-based application system.
This initiative is in keeping with the Government's commitment to continuous improvement and modernisation of Ministries Departments and Agencies.
The UCJ is now embracing cutting-edge technology to enhance productivity among its key stakeholders, including institutions, external assessors and UCJ staff. The system includes the following facilities and functions:
An online application process;
A secure electronic file sharing platform;
Ongoing monitoring and reporting on the progress of applications and assessment activities;
Stakeholder communication and notifications regarding flagged statuses, deadline reminders; and
Summary report generation capabilities
With the introduction of this business process automation initiative, the UCJ expects to see a significant increase in the effectiveness and efficiency of its mission critical work in quality assurance in higher education.